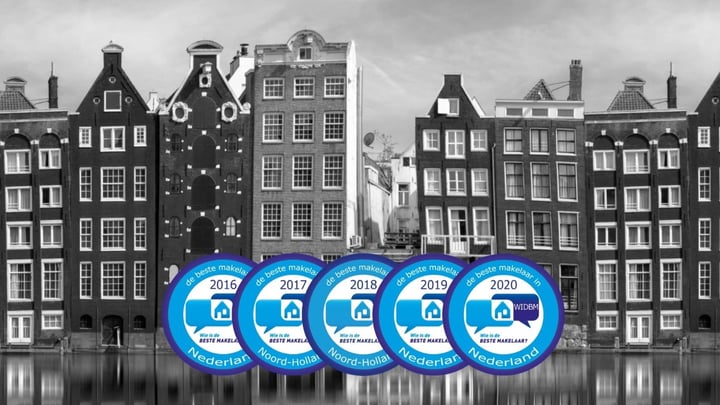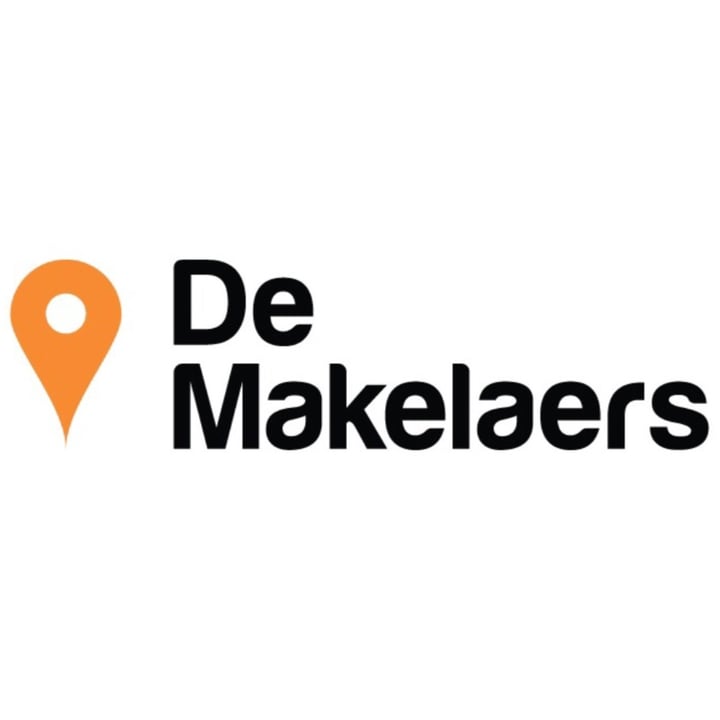 De Makelaers B.V.
The best real estate agent in 2016, 2019, 2020
We are proud to call ourselves The Best Real Estate Agent in the Netherlands for the third time. Based on the reviews of our clients on the site wieisdebestemakelaar.nl, we have been voted The Best Broker of North Holland for five years in a row. Wieisdebestemakelaar.nl is an independent website in the Netherlands where clients can share their experiences with various real estate agencies. Based on all of the reviews on this site, we came out top of the list for the third time with an average mark of 10!

Awards:
★ 2020 - Best Real Estate Agent in the Netherlands
★ 2019 - Best Real Estate Agent in the Netherlands
★ 2018 - Best Real Estate Agent of North Holland
★ 2017 - Best Real Estate Agent of North Holland
★ 2016 - Best Real Estate Agent in the Netherlands

Funda:
On Funda we score an average mark of +9.5 on the basis of 450 customer ratings!

Our Story:
De Makelaers is a young NVM office with its own vision where the customer is central. We now have over twenty years of experience and believe in a no-nonsense approach. We are down to earth and only go for quality. In a short period of time we have grown into a leading real estate agency with a fresh view on business, specializing in residential brokerage. Times change, so does the brokerage! By means of a proactive approach we show that a combination between an online and a traditional brokerage works.

Curious about our working method and personal service?
Invite us for a free valuation at your home. Coffee? Yes please.


Personal & Involved
We are a small real estate agency and we want to stay that way. We consciously work with a small residential portfolio so that we can give more attention and time to you and the sale of your home.


Open & Transparent
We call it what it is, so no smooth talk. We adhere to 'Do what you say and Say what you're going to do'.

Certificated & Certified
We are qualified and certified at VastgoedCERT and registered in the brokerage register. We are kept informed of the latest legislative changes and changes in the housing market by means of compulsory permanent education.


NVM, MVA & FUNDA
Of course we meet the highest quality requirements and we are a member of the Dutch Association of Estate Agents (NVM) and the Amsterdam Real Estate Agent Association (MVA). We guarantee professionalism and quality and ensure a prominent placement on Funda.
Features
Affiliations

NVM

Languages

Dutch, English and German

Services

Purchase, rental, financial advice, property management, hire, advice, sale and new construction

Number of employees

9

Certificates

VastgoedCert and SCVM

Specialties

Stores, industrial units, offices and garage units
Offering
Informatie is gebaseerd op de afgelopen 12 maanden.
Employees
David van de Wetering

NVM-makelaar (directeur)

Bart Starink

NVM-makelaar

Jeffrey Neeft

NVM-makelaar

Joshua Somogyi

NVM-makelaar

Sandra Deriu

Office manager

Romée Nelemans

Commercieel medewerker

Lindsey Vrolijk

Commercieel medewerker
Contact
Address & opening hours
Nieuwpoortstraat 82
1055 RZ
AMSTERDAM
Monday

08:30-18:00

Tuesday

08:30-18:00

Wednesday

08:30-18:00

Thursday

08:30-18:00

Friday

08:30-18:00

Saturday

By appointment

Sunday

Closed
Contact options
Social media
Fib