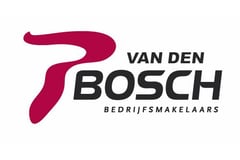 P van den Bosch Bedrijfsmakelaars
Het kantoor voor uw aankoop/aanhuur, verkoop/verhuur, taxatie, heronderhandeling
About us
P van den Bosch Bedrijfsmakelaars is opgericht in 1985 en bestaat uit een team van vier gelijkwaardige partners: George van Wettum, Matthijs Zwiers, Jasper Janssens en Wessel Timmer. Ieder heeft zijn eigen specialisme. Het vastgoedteam bestaat verder uit de navolgende vastgoedadviseur; Tim Breeman.

De interne ondersteuning bestaat uit twee administratief medewerksters, te weten Kirsten Bohle en Jeannine Tuijn.

Per 1 januari 2018 hebben wij een winkelmakelaardij opgericht (P van den Bosch Retail B.V.) om onze klanten nog beter te kunnen bedienen van vastgoedadviezen.

Voor elke discipline van bedrijfsmatige huisvesting biedt P van den Bosch Bedrijfsmakelaars de juiste specialistische kennis en ervaring. En voor elk vraagstuk hebben we de passende oplossingen. Of we zorgen ervoor. Kantoorruimte, retail objecten, logistieke objecten of maatschappelijk vastgoed; zo flexibel en professioneel als we zijn, zo gevarieerd en breed is onze portefeuille. Om u op de hoofdstedelijke, regionale én landelijke wenken te kunnen bedienen.

We werken heel bewust aan langdurige relaties. Met sommige klanten hebben we al decennia lang contact. We houden ervan om daar veel energie in te steken. Daarnaast proberen we puur vakinhoudelijk creatief te zijn in het bedenken van de beste invalshoek voor een cliënt.

Voor verdere informatie en testimonials verwijzen wij u graag naar onze website www.pvdbosch.nl.
What we do
Aanbod

Bedrijfsmatig onroerend goed, Bedrijfspanden, Kantoorpanden, Winkelpanden, Nieuwbouw and Bedrijfsonroerend goed

Lid van

NVM, VastgoedCert, NVM Business and Nederlandse Vereniging van Makelaars NVM

Diensten

Taxaties, Verkoop, Aankoop, Verhuur and Advies

Website

Onderscheidende en professionele foto's and Brochures zien en downloaden
De Lairessestraat 137,
1075 HJ Amsterdam
Today opened until 17:30, available by phone until 17:30
All contact details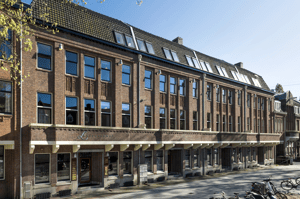 Transactions (past 12 months)
72
commercial properties sold or rented out
0
commercial properties purchased or rented
Sold and rented out
Contact
Visiting and mailing address
De Lairessestraat 137
1075 HJ Amsterdam
Opening hours
Monday

Mon

9:00 - 17:30

Tuesday

Tue

9:00 - 17:30

Wednesday

Wed

9:00 - 17:30

Thursday

Thu

9:00 - 17:30

Friday

Fri

9:00 - 17:30

Saturday

Sat

Closed

Sunday

Sun

Closed
Calling hours
Monday

Mon

9:00 - 17:30

Tuesday

Tue

9:00 - 17:30

Wednesday

Wed

9:00 - 17:30

Thursday

Thu

9:00 - 17:30

Friday

Fri

9:00 - 17:30

Saturday

Sat

Unavailable

Sunday

Sun

Unavailable