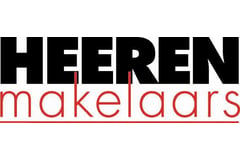 Heeren Makelaars
"Uw makelaar in GROOT Amsterdam oa aan- en verkoop, taxatie, bedrijfs og en huur
About us
PERSOONLIJK
Heeren Makelaars vallen op door een energieke en persoonlijke aanpak. Persoonlijk, want we luisteren goed naar wat u als klant zoekt wanneer u een bedrijfsruimte wilt kopen of verkopen, huren of verhuren. Vervolgens bepalen we in onderling overleg een traject dat voor u de beste manier vormt om het ideale kantoor te vinden.
MAKELAARS IN AMSTERDAM SINDS 2004
Na een tiental jaar ervaring bij makelaarskantoren als C. Hoen, Peter Bruin en Jones Lang Lasalle begonnen Sander Bovenkerk en Eran Hausel in december 2004 een eigen makelaarskantoor in Amsterdam. Het enthousiasme en de energie van Heeren Makelaars zit voor een belangrijk deel in het sportieve karakter van de eigenaren. Dat heeft er mede toe geleid dat het kantoor zich qua verkoopvolume inmiddels tot de grotere makelaarskantoren in Amsterdam mag rekenen.
ALL IN THE NAME
De dubbele 'EE' is een kwinkslag naar het verleden van Amsterdam, gegoten in een moderne en strakke letter. De naam heeft een jonge, frisse, dynamische en betrouwbare uitstraling, net als Heeren Makelaars. Onze naam is afgeleid van de Heeren XVII, de bestuurders van de specerijenhandel van de VOC. Twee van hen verhandelden op een zeker moment een huis tegen harde valuta, waarbij een ander als bemiddelaar optrad. Volgens de overlevering was dit de eerste makelaarstransactie ooit. Bij de start van Heeren Makelaars dachten de oprichters: 'Als zij de eersten zijn, zijn wij de laatste.'
OPENINGSTIJDEN VAN ONS MAKELAARSKANTOOR
maandag t/m vrijdag: 08.00 uur tot 18.00 uur
zaterdag: 10.00 uur tot 13.00 uur
Afspraken buiten kantoortijden zijn altijd bespreekbaar.
Stadionweg 75,
1077 SE Amsterdam
Today opened until 18:00, available by phone until 23:00
All contact details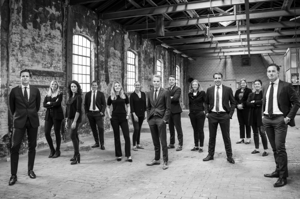 Transactions (past 12 months)
3
commercial properties sold or rented out
0
commercial properties purchased or rented
Sold and rented out
Contact
Visiting and mailing address
Stadionweg 75
1077 SE Amsterdam
Opening hours
Monday

Mon

8:00 - 18:00

Tuesday

Tue

8:00 - 18:00

Wednesday

Wed

8:00 - 18:00

Thursday

Thu

8:00 - 18:00

Friday

Fri

8:00 - 18:00

Saturday

Sat

10:00 - 13:00

Sunday

Sun

Closed
At this office, you can also make appointments for viewings outside these opening hours.
Calling hours
Monday

Mon

8:00 - 23:00

Tuesday

Tue

8:00 - 23:00

Wednesday

Wed

8:00 - 23:00

Thursday

Thu

8:00 - 23:00

Friday

Fri

8:00 - 23:00

Saturday

Sat

9:00 - 17:00

Sunday

Sun

Unavailable