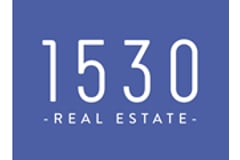 1530 Real Estate B.V.
Skilled, Entrepreneurial and Devoted
About us
In Amsterdam is 1530 het jaartal geweest waarin de vastgoedadvisering haar eerste stap richting volwassenheid heeft gemaakt. Makelaars en adviseurs dienden zich vanaf dat moment bij de burgemeester te melden om hun vakbekwaamheid en betrouwbaarheid te laten toetsen.
1530 Real Estate is mede daarom de naam van het in 2016 opgerichte vastgoedkantoor dat gerund wordt door vijf gedreven, professionele en vooral vakbekwame partners: Paco Landzaat, Martijn Smits, Sander van Winterswijk, Paul Becks en Bas Geijtenbeek. Samen vormen zij een enthousiast multidisciplinair team dat streeft naar het leveren van de hoogste kwaliteit in haar dienstverlening en zich kenmerkt door ondernemerschap en toewijding.
1530 Real Estate staat voor het aangaan van duurzame relaties en vooruitstrevendheid in haar aanpak. Het werken in een hecht ondernemend team, waar de lijnen kort zijn en het aanpassend vermogen groot, maakt 1530 Real Estate onderscheidend voor haar klanten. De dynamiek in de markt vraagt vaak om een actuele, maar te allen tijde professionele aanpak, waar 1530 Real Estate met haar brede kennis flexibel op in kan spelen. 1530 Real Estate is in Amsterdam gevestigd en heeft haar focus op kantoren, bedrijfsruimten en logistiek en staat voor een no nonsens, persoonlijke en transparante manier van werken.
1530 Real Estate levert maatwerk aan haar klanten op het gebied van aan- en verhuurtrajecten, aan- en verkooptrajecten, beleggingen en consultancy. Neem hier contact met ons op voor een kennismakingsgesprek.
What we do
Aanbod

Bedrijfspanden and Kantoorpanden

diensten

Verkoop, Aankoop, Verhuur and advies
Rubensstraat 71,
1077 MK Amsterdam
Today opened until 18:00, available by phone until 21:00
All contact details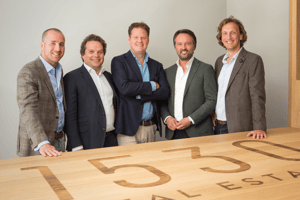 Contact
Visiting and mailing address
Rubensstraat 71
1077 MK Amsterdam
Opening hours
Monday

Mon

8:30 - 18:00

Tuesday

Tue

8:30 - 18:00

Wednesday

Wed

8:30 - 18:00

Thursday

Thu

8:30 - 18:00

Friday

Fri

8:30 - 18:00

Saturday

Sat

Closed

Sunday

Sun

Closed
At this office, you can also make appointments for viewings outside these opening hours.
Calling hours
Monday

Mon

8:30 - 21:00

Tuesday

Tue

8:30 - 21:00

Wednesday

Wed

8:30 - 21:00

Thursday

Thu

8:30 - 21:00

Friday

Fri

8:30 - 21:00

Saturday

Sat

Unavailable

Sunday

Sun

Unavailable