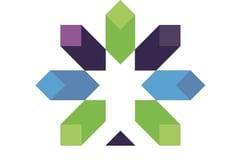 Tijmen Kroes Makelaardij BV
NVM Makelaar, altijd bereikbaar, betrokken en deskundig
About us
Meer dan alleen makelaar: Tijmen Kroes Makelaardij !
Tijmen Kroes beschikt over een gedegen team. Makelaars die het belangrijk vinden u als klant een tevreden gevoel over te laten houden aan de transactie(s) die u met Tijmen Kroes doet.
Tijmen Kroes aan de Kayersdijk 149 Apeldoorn
U bent van harte welkom, om onder het genot van een kopje koffie of thee, ons aanbod te bekijken of de mogelijkheden tot verkoop/verhuur van uw bedrijfspand te bespreken met NVM makelaar Marco Aartsen. Ook de binnendienst medewerkers of woningmakelaars staan u graag te woord. Wij nemen graag de tijd om u goed voor te lichten bij ons op kantoor of bij u ter plaatse.
Persoonlijk, betrokken en deskundig
Het team staat voor persoonlijk contact en betrokkenheid. We denken met u mee in mogelijkheden, niet in beperkingen. Dat mag u ook verwachten van uw NVM-makelaar. Marco, Frank en Richard hebben jarenlange ervaring, zijn lid van de NVM en gecertificeerd bij Vastgoedcert. Altijd in beweging, actief en op zoek naar de beste mogelijkheden voor kopers en verkopers / huurders en verhuurders. We blijven alert zodat u en wij goed voorbereid zijn op de toekomst. Deskundigheid, stabiliteit en kwaliteit zijn gewaarborgd. Dat is prettig om te weten in deze roerige tijden.
Online actief
Ons aanbod ziet u uiteraard op deze site (Funda) maar ook op onze eigen website www.tijmenkroes.nl, en verder op www.twitter.com/tkmakelaars en ook op www.facebook.com/tkmakelaars. Van alle objecten treft u ook een (foto)video aan op www.youtube.com/tkmakelaars .
Graag tot ziens aan de Kayersdijk of bij u op lokatie!
Leon Kroes, Marco Aartsen, Richard Stolk en de collega's van Tijmen Kroes en de Hypotheekshop Apeldoorn Centrum.
What we do
Verhuur

Verhuur van uw bedrijfsruimte and Huren van een bedrijfsruimte

Verkoop

Verkoop van uw bedrijfsruimte and Aankoop van een bedrijfsruimte

Taxatie

MKB Taxaties

Advies

Advisering omtrent bedrijfsonroerend goed

Lid van

NVM and VastgoedCert

Website

Www.tijmenkroes.nl
Kayersdijk 149,
7332 AP Apeldoorn
Today opened until 17:00, available by phone until 17:00
All contact details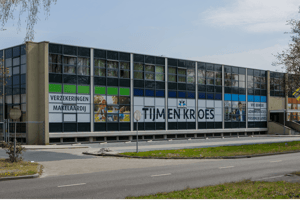 Transactions (past 12 months)
17
commercial properties sold or rented out
0
commercial properties purchased or rented
Sold and rented out
Contact
Visiting address
Kayersdijk 149
7332 AP Apeldoorn
Mailing address
Postbus 10199
7301 GD Apeldoorn
Opening hours
Monday

Mon

8:30 - 17:00

Tuesday

Tue

8:30 - 17:00

Wednesday

Wed

8:30 - 17:00

Thursday

Thu

8:30 - 17:00

Friday

Fri

8:30 - 17:00

Saturday

Sat

By appointment

Sunday

Sun

Closed
At this office, you can also make appointments for viewings outside these opening hours.
Calling hours
Monday

Mon

8:30 - 17:00

Tuesday

Tue

8:30 - 17:00

Wednesday

Wed

8:30 - 17:00

Thursday

Thu

8:30 - 17:00

Friday

Fri

8:30 - 17:00

Saturday

Sat

Unavailable

Sunday

Sun

Unavailable