HAP Horecamakelaardij
Specialistische dienstverlening door veelzijdige professionals.
About us
Horeca Advies Partners | HAP Horecamakelaardij is een vooruitstrevend horecamakelaarskantoor met jarenlange ervaring op het gebied van bemiddeling bij verkoop, begeleiding bij aankoop, huur en verhuur van horecaruimten en alle benodigde taxaties van horecabedrijven en horecabedrijfspanden. Wij werken onder andere voor ondernemers, beleggers, investeerders, accountants, gemeenten, woningcorporaties en banken.

Met onze nuchtere mentaliteit, korte communicatielijnen en resultaatgerichte aanpak streven wij naar het beste resultaat! Onze medewerkers beschikken allemaal over een groot netwerk. Zo zijn wij in korte tijd uitgegroeid tot een grote onafhankelijke 'dealmaker'.

Onze werkzaamheden zijn gebaseerd op 'no cure no pay' en met drie regiokantoren zijn wij altijd in de buurt.

Aan-, en verkoop van horeca bedrijfsexploitaties, hotels en horecavastgoed | Taxaties van horeca-bedrijfsexploitaties (hotels restaurants cafe's lunchrooms cafetaria's strandpaviljoens) | Taxaties van horecavastgoed | Zoekopdrachten en onderzoek naar nieuwe locaties | Advies in huurprijsherziening.
What we do
Horeca

Horecamakelaar, exploitatiegebonden vastgoed and horecamakelaar Nederland
Nieuwemeerdijk 297,
1171 NS Badhoevedorp
Today opened until 17:30, available by phone until 17:30
All contact details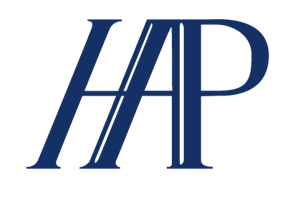 Contact
Visiting and mailing address
Nieuwemeerdijk 297
1171 NS Badhoevedorp
Opening hours
Monday

Mon

9:00 - 17:30

Tuesday

Tue

9:00 - 17:30

Wednesday

Wed

9:00 - 17:30

Thursday

Thu

9:00 - 17:30

Friday

Fri

9:00 - 17:30

Saturday

Sat

Closed

Sunday

Sun

Closed
At this office, you can also make appointments for viewings outside these opening hours.
Calling hours
Monday

Mon

9:00 - 17:30

Tuesday

Tue

9:00 - 17:30

Wednesday

Wed

9:00 - 17:30

Thursday

Thu

9:00 - 17:30

Friday

Fri

9:00 - 17:30

Saturday

Sat

Unavailable

Sunday

Sun

Unavailable