Van Erp Makelaardij B.V.
Zoek je een makelaar of een marketeer? Wij bundelen deze expertises!
About us
Veel klanten vragen zich af hoe het kan dat Van Erp Makelaardij juist in deze tijd zo hard groeit. Het antwoord is eigenlijk heel simpel: wij werken anders dan traditionele collega makelaars. Wij combineren het vak makelaar met het vak marketeer. Dit resulteert in een verfrissende, actieve en enthousiaste manier van werken waarmee wij steeds meer ondernemers en beleggers weten te vinden voor onze objecten.
Meer weten? Bel, mail of app ons gerust!
Telefoon: 0487 51 77 77, Mail: info@vanerpmakelaardij.nl, WhatsApp: 06 4643 2302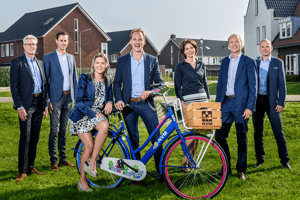 Contact
Visiting and mailing address
Zandstraat 76
6658 CW Beneden-Leeuwen