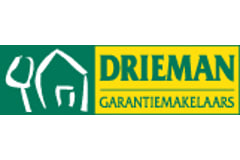 Drieman Bodegraven Lugthart
"Gegarandeerd verkopen en kopen met Drieman Garantiemakelaars!"
About us
Onze dienstverlening is transparant, servicegericht en duidelijk vooraf vastgelegd. Zo komt u niet voor verrassingen te staan achteraf. Zaken doen met een Garantiemakelaar is zaken doen met een expert. Hij is niet alleen topmakelaar, hij is ook sterk lokaal verankerd en wordt continu bijgeschoold zodat hij altijd beschikt over de meest actuele kennis binnen zijn vakgebied.

De verkoop en aankoop van uw woning is bij een Garantiemakelaar in vertrouwde handen. Al onze makelaars gaan voor tevreden klanten. Dankzij ons doorlopend tevredenheidsonderzoek kunnen klanten ons vertellen of ze tevreden zijn, en hoe het nog beter kan. Zo zijn we continu bezig onze dienstverlening nog beter op uw wensen af te stemmen. Niet alleen luisteren naar de klant maar er daadwerkelijk wat mee doen.

Graag nodigen wij u uit op kantoor voor een vrijblijvend gesprek. Om alles in alle rust door te kunnen spreken vragen wij u vriendelijk hiervoor een afspraak te maken. Wij zijn bereikbaar op het telefoonnummer 0172-460800 of per mail bodegraven@drieman.nl

Meer weten? Kijk op www.driemanbodegraven.nl of haal de informatieset op bij ons kantoor.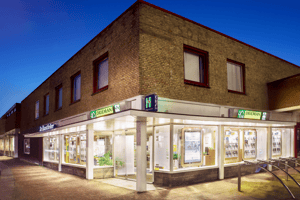 Transactions (past 12 months)
0
commercial properties sold or rented out
0
commercial properties purchased or rented
Sold and rented out
Contact
Visiting and mailing address
Marktstraat 6
2411 BE Bodegraven