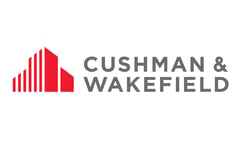 Cushman & Wakefield Breda
Wij werken vandaag aan de vastgoedmarkt van morgen!
About us
Over Cushman & Wakefield
Cushman & Wakefield (NYSE: CWK) is wereldwijd toonaangevend op het gebied van professional services in commercieel vastgoed. Als strategisch adviseur creëert de organisatie duurzame ondernemingswaarde door opdrachtgevers te begeleiden bij het formuleren van de best mogelijke vastgoedbeslissingen en –oplossingen èn verantwoordelijkheid te nemen voor de realisatie ervan. Cushman & Wakefield is een van de grootste strategisch adviseurs in commercieel vastgoed ter wereld met circa 51.000 medewerkers verspreid over ongeveer 400 kantoren in 70 landen. In 2018 realiseerde de organisatie een omzet van $8,2 miljard met kernactiviteiten zoals property, facility en projectmanagement, leasing, capital markets, valuations en andere dienstverlening. Meer informatie vindt u op www.cushmanwakefield.nl en via LinkedIn.
About Cushman & Wakefield
Cushman & Wakefield (NYSE: CWK) is a leading global real estate services firm that delivers exceptional value by putting ideas into action for real estate occupiers and owners. Cushman & Wakefield is among the largest real estate services firms with 51,000 employees in approximately 400 offices and 70 countries. In 2018, the firm had revenue of $8.2 billion across core services of property, facilities and project management, leasing, capital markets, valuation and other services. To learn more, visit www.cushmanwakefield.com or follow us via LinkedIn.
What we do
Specialismen

Valuations - taxaties, advisering bedrijfs onroerend goed, Verkoop, verhuur, aanhuur, taxatie en consultancy, beleggingen/Investments and kantoren, bedrijfsruimten, logistiek vastgoed

Lid van

RICS and NVM

Website

Www.cushmanwakefield.nl
Verlengde Poolseweg 44,
4818 CL Breda
Today closed, currently not available by phone
All contact details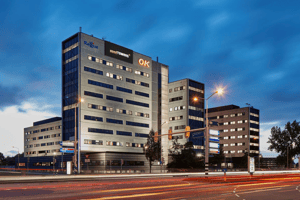 Contact
Visiting and mailing address
Verlengde Poolseweg 44
4818 CL Breda
Opening hours
Monday

Mon

8:30 - 18:00

Tuesday

Tue

8:30 - 18:00

Wednesday

Wed

8:30 - 18:00

Thursday

Thu

8:30 - 18:00

Friday

Fri

8:30 - 18:00

Saturday

Sat

Closed

Sunday

Sun

Closed
Calling hours
Monday

Mon

8:30 - 18:00

Tuesday

Tue

8:30 - 18:00

Wednesday

Wed

8:30 - 18:00

Thursday

Thu

8:30 - 18:00

Friday

Fri

8:30 - 18:00

Saturday

Sat

Unavailable

Sunday

Sun

Unavailable