Santen & Gasille Makelaars
Makelaars met een andere aanpak
About us
Welkom bij Santen & Gasille Makelaars

Vakspecialisten

Santen & Gasille Makelaars heeft in het Westland en omgeving een vooraanstaande positie ingenomen in de vastgoedsector. Door de inzet van vakspecialisten in de sectoren glastuinbouw, kantoor- en bedrijfsgebouwen en woningen in alle segmenten, is er op elk gebied professionele kennis aanwezig. Zo kunt u altijd het beste verwachten wanneer u ons inschakelt bij transacties, adviezen of taxaties van uw zakelijke of particuliere objecten.

Makelaars met een andere aanpak

Dienstverlening op het hoogste niveau: dat is waarop u bij ons mag rekenen. Wij kiezen voor een aanpak waarbij uw belang te allen tijde centraal staat. Pas wanneer u tevreden bent en u zoveel vertrouwen in ons heeft dat u uw volgende vastgoedtransactie als vanzelfsprekend door ons laat begeleiden, hebben wij ons werk goed gedaan. Daarom staan de begrippen integriteit, objectiviteit en onafhankelijkheid bij ons hoog in het vaandel.
Santen & Gasille Makelaars is aangesloten bij NVM en ERA. Deze branche-organisaties stellen ons, elk op hun eigen gebied, in staat om u nog beter van dienst te zijn.
What we do
Aanbod

Bedrijfsonroerend goed, Nieuwbouw, Agrarisch onroerend goed, Winkelpanden and Kantoorpanden

Lid van

NVM, Nederlandse Vereniging van Makelaars NVM and NRVT

Doelgroepen

Bedrijven/Semi overheden, beleggers, Ondernemers, particulier, ontwikkelaars and Bestaande bouw, nieuwbouw

Specialismen

Bemiddeling in (Aan) en Verkoop, Onteigeningsdeskundige, Taxaties Commercieel vastgoed/MKB and Agrarisch en landelijk vastgoed

Website

Https://www.santen-gasille.nl/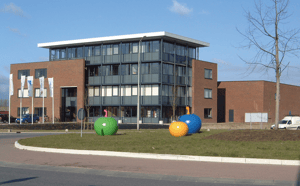 Transactions (past 12 months)
29
commercial properties sold or rented out
0
commercial properties purchased or rented
Sold and rented out
Contact
Visiting and mailing address
Oude Liermolenweg 3
2678 MN De Lier
Opening hours
Monday

Mon

8:45 - 17:30

Tuesday

Tue

8:45 - 17:30

Wednesday

Wed

8:45 - 17:30

Thursday

Thu

8:45 - 17:30

Friday

Fri

8:45 - 17:30

Saturday

Sat

Closed

Sunday

Sun

Closed