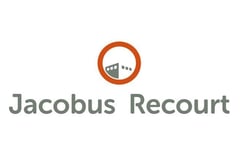 Jacobus Recourt Bedrijfsmakelaars B.V.
About us
Bedrijfsmakelaardij
Huisvesting van een bedrijf is naast personeel de hoogste kostenpost. Logisch dus dat u als ondernemer of als verantwoordelijke voor huisvesting heel goed nadenkt over een nieuw onderkomen. Dat begint al bij de locatie: hoe belangrijk is goede ontsluiting? Wordt het een bedrijvenpark of een kantoor nabij het centrum? En wat voor pand: een verzamelgebouw of een eigen kantoor? Nieuw of bestaand? Koop of huur? En hoeveel ruimte in de breedste zin van het woord, rekening houdend met uw groeiambities?
Het zijn slechts enkele aandachtpunten die allemaal in elkaar moeten grijpen en die uiteindelijk in belangrijke mate het succes van de onderneming bepalen. Het is immers de uitvalsbasis van uw organisatie.
Het spreekt welhaast voor zich dat u meer dan goede begeleiding wenst bij een dergelijk vestigingsvraagstuk. Gelukkig kent u Jacobus Recourt. Wij zijn zelf ondernemers die zich hebben toegelegd op bedrijfsvestiging. Dat daar meer bij komt kijken dan een mooi pand, weet u ook wel. Huisvesting is immers geen zaak op zichzelf.
Zakelijk gebruik OG
Ruimte om te ondernemen betekent voor ons niet primair denken in vierkante meters. Zakelijk onroerend goed is in onze ogen een bedrijfsmiddel om continuïteit en groei van uw organisatie mogelijk te maken. Een kostbaar bedrijfsmiddel dat u met grote zorgvuldigheid uitzoekt en dat u strategisch inzet om uw organisatiedoelen te realiseren.
Die ruimte om te ondernemen vindt u binnen Jacobus Recourt op alle vlakken. Neem dus geen overhaaste beslissingen in dergelijke ingrijpende trajecten, neem vooral de tijd om met ons te praten over de talloze mogelijkheden die onroerend goed kunnen betekenen voor uw organisatie.
What we do
Verhuur

BOG

Taxatie

BOG
Koninginnegracht 14 k,
2514 AA Den Haag
Today opened until 17:00, available by phone until 17:00
All contact details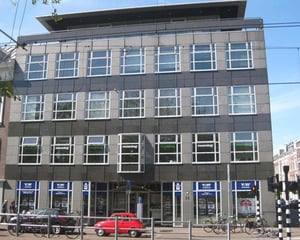 Transactions (past 12 months)
9
commercial properties sold or rented out
0
commercial properties purchased or rented
Sold and rented out
Contact
Visiting and mailing address
Koninginnegracht 14 k
2514 AA Den Haag
Opening hours
Monday

Mon

9:00 - 17:00

Tuesday

Tue

9:00 - 17:00

Wednesday

Wed

9:00 - 17:00

Thursday

Thu

9:00 - 17:00

Friday

Fri

9:00 - 17:00

Saturday

Sat

Closed

Sunday

Sun

Closed
Calling hours
Monday

Mon

9:00 - 17:00

Tuesday

Tue

9:00 - 17:00

Wednesday

Wed

9:00 - 17:00

Thursday

Thu

9:00 - 17:00

Friday

Fri

9:00 - 17:00

Saturday

Sat

Unavailable

Sunday

Sun

Unavailable