ten Hag Makelaarsgroep
Toonaangevende organisatie op gebied van onroerend goed en financ. dienstverl.
About us
TOONAANGEVEND EN ALLES ONDER 1 DAK!

De ten Hag groep is een toonaangevende organisatie op het gebied van onroerend goed en financiele dienstverlening in Oost-Nederland. ten Hag groep heeft vestigingen in Enschede, Almelo, Deventer, Doetinchem, Hengelo (Ov.), Zutphen en Zwolle.

WIJ HEBBEN HEEL WAT IN HUIS
De 6 disciplines van ten Hag groep zijn:
* Woningmakelaars
* Bedrijfsmakelaars
* Vastgoedmanagement
* Verzekeringsadviseurs
* Pensioenadviseurs
* HypotheekNet

WAARMEE KUNNEN WIJ U VAN DIENST ZIJN?
ten Hag Woningmakelaars kan u op de volgende gebieden van dienst zijn:

* Verkoop, aankoop, huur en verhuur van(bestaande en nieuwbouw) woningen en appartementen.
* Taxeren van woningen en appartementen
* Het adviseren bij de planontwikkeling van nieuwbouwprojecten
* Onteigening
* Beleggingen in woningen
* Marktonderzoeken
* Het uitbrengen van algemene en juridische adviezen omtrent woningen

MAAR UITERAARD OOK OP HET GEBIED VAN:
* Verzekeringen (particulier en bedrijven)
* Pensioenen (particulier en bedrijven)
* Vastgoedmanagement (VvE's)
* Hypotheken
* Bedrijfsmakelaardij

HYPOTHEEKNET
Voor actuele rentes of nieuwe ontwikkelen kijk op www.hypnet.nl

WE ZIEN U GRAAG TERUG BIJ ONS AAN DE PLANTSOENSTRAAT 75 TE DOETINCHEM!
What we do
Lid van

NVM and NVM Business

Aanbod

Bedrijfsonroerend goed, Vastgoedcert, NWWI, NVM, NRVT and NRVT BV Groot zakelijk vastgoed

Specialisme

Bedrijfsmatig onroerend goed, Taxaties, Aankoop, Verkoop and Verhuur

diensten

Taxaties, Verkoop, Aankoop, advies and Verhuur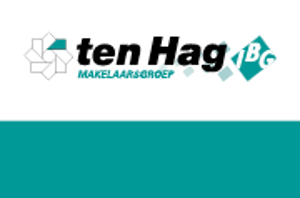 Transactions (past 12 months)
40
commercial properties sold or rented out
1
commercial properties purchased
Sold and rented out
Contact
Visiting and mailing address
Plantsoenstraat 75
7001 AB Doetinchem
Opening hours
Monday

Mon

8:30 - 17:30

Tuesday

Tue

8:30 - 17:30

Wednesday

Wed

8:30 - 17:30

Thursday

Thu

8:30 - 17:30

Friday

Fri

8:30 - 17:30

Saturday

Sat

Closed

Sunday

Sun

Closed
At this office, you can also make appointments for viewings outside these opening hours.