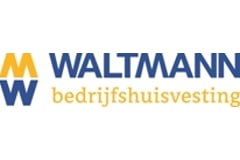 Waltmann Bedrijfshuisvesting
Bedrijfshuisvesting binnen de gehele regio Drechtsteden.
About us
Waltmann Bedrijfshuisvesting, een makelaarskantoor actief alleen op het gebied van bedrijfsonroerend goed. Onze regio bestaat uit de gehele Drechtsteden met de kantoorvestiging in het centrum van Dordrecht. Veel aanbod in bestaande bouw maar zeker gevarieerd aanbod in nieuwbouw bedrijfsruimte in het gehele werkgebied. We verkopen, verhuren, taxeren, begeleiden bij koop en huur en geven huisvesting advies voor iedere ondernemer. Van klein tot groot met specialisatie in het MKB.
Onze medewerkers zijn allen woonachtig in ons werkgebied. Dat geeft betrokkenheid bij en kennis van de markt. De enige wijze om de markt te kennen wat er reilt en zeilt. Waltmann Bedrijfshuisvesting heeft door de lange looptijd een brok aan ervaring en kennis opgebouwd. We weten de ingangen bij overheden. Kennen de ondernemers. En weten wat er in aanbod is. Mede door het veelzijdige aanbod van de portefeuille, die wekelijks wisselt is kennis aanwezig van elke vorm bedrijfsonroerend goed. Op deze wijze krijgt u de begeleiding, het advies en de rapportage waar u behoefte aan heeft en wat u van een bedrijfsmakelaar mag verwachten.
Onze dienstverlening is zeer persoonlijk gericht met persoonlijke service en betrokkenheid wat zich vertaald in het leveren van de kwaliteit die u van een makelaar verwacht.
Heeft u vragen over uw bedrijfshuisvesting, voor verkoop, verhuur, aankoop of taxatie? We zijn u graag van dienst.
What we do
Aanbod

Bedrijfspanden, Kantoorpanden, Winkelpanden, Bedrijfsonroerend goed and Nieuwbouw

Specialisme

Bedrijfsmatig onroerend goed, Taxaties, Verkoop, Verhuur and Advies

Website

Verkoop, Aankoop, Verhuur, Taxaties and Advies

Doelgroepen

Bedrijfsonroerend goed, produktierechten., Verhuurders, Bedrijven/Semi overheden, bestaande bouw, huur and Beleggers
Johan de Wittstraat 168,
3311 KJ Dordrecht
Today opened until 17:30, available by phone until 17:30
All contact details
Transactions (past 12 months)
70
commercial properties sold or rented out
0
commercial properties purchased or rented
Sold and rented out
Contact
Visiting and mailing address
Johan de Wittstraat 168
3311 KJ Dordrecht
Opening hours
Monday

Mon

8:30 - 17:30

Tuesday

Tue

8:30 - 17:30

Wednesday

Wed

8:30 - 17:30

Thursday

Thu

8:30 - 17:30

Friday

Fri

8:30 - 17:30

Saturday

Sat

Closed

Sunday

Sun

Closed
At this office, you can also make appointments for viewings outside these opening hours.
Calling hours
Monday

Mon

8:30 - 17:30

Tuesday

Tue

8:30 - 17:30

Wednesday

Wed

8:30 - 17:30

Thursday

Thu

8:30 - 17:30

Friday

Fri

8:30 - 17:30

Saturday

Sat

Unavailable

Sunday

Sun

Unavailable