DeenKoopmans Makelaardij
DeenKoopmans is een groep van specialisten in commercieel vastgoed.
About us
Je zoekt een nieuwe locatie, de perfecte plek om te werken, of om te groeien. Je bedrijfspand is wel toe aan een nieuwe eigenaar of gebruiker. Je object kan wel een duidelijkere signatuur gebruiken, om in de smaak te vallen bij huurders of kopers. Bij DeenKoopmans denk je aan verbetering van vastgoed. We zijn niet gebonden aan één richting of één discipline. Bedrijfspanden, kantoren, winkelruimte, beleggingspanden, woningcomplexen, gebouwen met een maatschappelijke functie, vastgoed in de zorgsector. Een bord in de voortuin, even op internet plaatsen, dat kan iedereen. Bij DeenKoopmans gaan we een paar stappen verder. Mede dankzij een breed en deskundig netwerk, veel kennis van de lokale markt, inzicht in toekomstige ontwikkelingen. Kansarme panden bestaan voor ons niet; wij halen er het beste uit. Je moet het alleen even zien. Je kiest toch zeker voor een makelaar met meerwaarde?
What we do
Verkoop, verhuur, aankoop

Bedrijfsobjecten (winkels, kantoor, bedrijfshal)

Verkoop en Aankoop

Deskundige begeleiding
Dopheide 14 C,
9202 PB Drachten
Today opened until 17:00, available by phone until 17:00
All contact details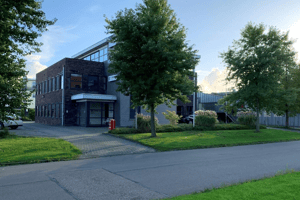 Contact
Visiting and mailing address
Dopheide 14 C
9202 PB Drachten
Opening hours
Monday

Mon

8:30 - 17:00

Tuesday

Tue

8:30 - 17:00

Wednesday

Wed

8:30 - 17:00

Thursday

Thu

8:30 - 17:00

Friday

Fri

8:30 - 17:00

Saturday

Sat

Closed

Sunday

Sun

Closed
At this office, you can also make appointments for viewings outside these opening hours.
Calling hours
Monday

Mon

8:30 - 17:00

Tuesday

Tue

8:30 - 17:00

Wednesday

Wed

8:30 - 17:00

Thursday

Thu

8:30 - 17:00

Friday

Fri

8:30 - 17:00

Saturday

Sat

Unavailable

Sunday

Sun

Unavailable