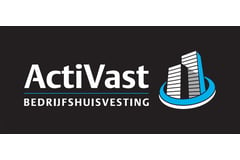 ActiVast Bedrijfshuisvesting
Actief in Vastgoed!
About us
ActiVast Bedrijfshuisvesting
Een actieve makelaar, die heldere communicatie nastreeft en die u
voortdurend op de hoogte houdt van de ontwikkelingen.
ActiVast is opgericht door William Verhage en David Gebbink. Na het volgen van een opleiding makelaardij o.g. hebben zij jarenlange ervaring opgedaan in het zakelijke vastgoed. Waar William vooral actief was op de regionale markt, werkte David voornamelijk op landelijk niveau.

Wij zijn er stellig van overtuigd dat de huidige markt dringend vraagt naar een actieve houding van makelaarszijde. Een kantoor dat bruist van pro-activiteit en niet alleen van 9 tot 5 betrokken is bij opdrachtgevers. ActiVast onderscheidt zich op dit punt door met een actieve houding het beste resultaat na te streven. Dat is geen loze belofte, dat is een gegarandeerde werkhouding. Dat is de toegevoegde waarde die u zult merken. Al tijdens het eerste gesprek.
Wij komen graag bij u langs en u bent altijd van harte welkom op ons kantoor.

Met vriendelijke groet,
Namens ActiVast Bedrijfshuisvesting,
David Gebbink & William Verhage
What we do
Aanbod

Bedrijfspanden, Kantoorpanden, Winkelpanden, Bedrijfsonroerend goed and Beleggingen

diensten

Verkoop, Verhuur, Aankoop, Aanhuur and Taxaties
Bonnetstraat 1 a,
6718 XN Ede
Today opened until 20:00, available by phone until 20:00
All contact details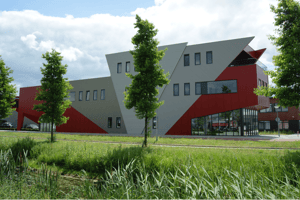 Transactions (past 12 months)
45
commercial properties sold or rented out
0
commercial properties purchased or rented
Sold and rented out
Contact
Visiting and mailing address
Bonnetstraat 1 a
6718 XN Ede
Opening hours
Monday

Mon

8:00 - 20:00

Tuesday

Tue

8:00 - 20:00

Wednesday

Wed

8:00 - 20:00

Thursday

Thu

8:00 - 20:00

Friday

Fri

8:00 - 20:00

Saturday

Sat

8:00 - 17:00

Sunday

Sun

Closed
At this office, you can also make appointments for viewings outside these opening hours.
Calling hours
Monday

Mon

8:00 - 20:00

Tuesday

Tue

8:00 - 20:00

Wednesday

Wed

8:00 - 20:00

Thursday

Thu

8:00 - 20:00

Friday

Fri

8:00 - 20:00

Saturday

Sat

8:00 - 17:00

Sunday

Sun

Unavailable