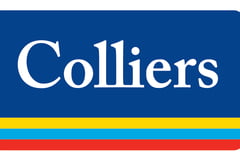 Colliers
Zelfstandige organisatie, gespecialiseerd in commercieel onroerend goed.
About us
Colliers International staat voor de nieuwe vastgoedwereld. We dragen bij aan een betere samenleving door een actieve rol te spelen in het oplossen van vastgoedvraagstukken. We verbinden globale marktontwikkelingen en complexe data met de wereld van kantoorgebruikers, vastgoedeigenaren en investeerders. Dit stelt ons in staat de sector van morgen te begrijpen en expert te zijn op de toekomst van vastgoed. Dankzij deze inzichten kunnen we waarde toevoegen aan de verschillende fases van de vastgoedcyclus en strategische klantrelaties opbouwen. We bieden creatieve oplossingen die niet alleen vandaag aantrekkelijk zijn, maar ook in de toekomst relevant en duurzaam blijven.

In Nederland werken we met 330 professionals die anders denken en de beste ideeën delen in een cultuur van ondernemerschap en klantgerichtheid. Onze opdrachtgevers kunnen rekenen op een betrouwbare partner die doordacht advies geeft. En een partij die hen de juiste kansen laat zien in de sectoren healthcare, hotels, industrial & logistics, offices, residential en retail. Natuurlijk zijn we aangesloten bij de belangrijkste organisaties in ons vakgebied zoals het Nederlands Register van Vastgoed Taxateurs, the Royal Institution of Chartered Surveyors, het Kwaliteitsregister van Makelaars VastgoedCert, en de Nederlandse Vereniging van Makelaars.

Wereldwijd telt Colliers International Group Inc. meer dan 15.000 medewerkers in 69 landen. Het dienstenaanbod bestaat uit: Agency, Asset Services, Capital Markets, Occupiers Services, Research en Valuation & Advisory Services.
What we do
diensten

NVM, RICS, Dutch Green Building Council and Vastgoedcert.

Soort aanbod

Kantoorruimte, bedrijfsruimte en winkelpanden

Diensten

Aan-/verhuur, aan-/verkoop, taxaties, beleggingen
Dillenburgstraat 25 09,
5652 AM Eindhoven
Today closed, currently not available by phone
All contact details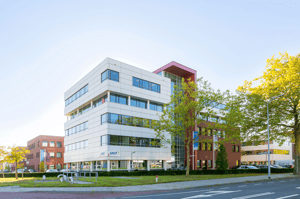 Transactions (past 12 months)
10
commercial properties sold or rented out
0
commercial properties purchased or rented
Sold and rented out
Contact
Visiting and mailing address
Dillenburgstraat 25 09
5652 AM Eindhoven
Opening hours
Monday

Mon

8:30 - 17:30

Tuesday

Tue

8:30 - 17:30

Wednesday

Wed

8:30 - 17:30

Thursday

Thu

8:30 - 17:30

Friday

Fri

8:30 - 17:30

Saturday

Sat

Closed

Sunday

Sun

Closed
Calling hours
Monday

Mon

8:30 - 17:30

Tuesday

Tue

8:30 - 17:30

Wednesday

Wed

8:30 - 17:30

Thursday

Thu

8:30 - 17:30

Friday

Fri

8:30 - 17:30

Saturday

Sat

Unavailable

Sunday

Sun

Unavailable