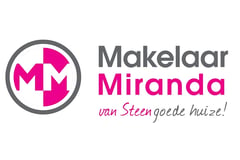 Makelaar Miranda
"Nieuw en verfrissend makelaarskantoor met 100% persoonlijke aandacht!"
About us
Makelaar Miranda, gestart per 1 september 2014, is een nieuw en verfrissend makelaarskantoor in de regio Etten-Leur
Makelaar Miranda bemiddelt bij de verhuur en aan/verkoop van woonhuizen op geheel eigen no-nonsense wijze waarbij ik duidelijk kies voor een persoonlijke aanpak. De belangen van de klant staan hoog in het vaandel. Zakelijkheid staat voorop, maar nooit vergetend dat het aan- en verkopen van een eigen huis heel emotioneel kan zijn.
Taxaties van onroerende zaken zijn eveneens mijn specialiteit. Lid van de grootste Nederlandse vereniging van makelaars en vastgoeddeskundigen, de NVM (Nederlandse Vereniging van Makelaars), ingeschreven in het VastgoedCert en aangesloten bij het NWWI (Nederlands Woning Waarde Instituut) waarborgt kwaliteit en deskundigheid.
De trefwoorden van Makelaar Miranda zijn o.a.:
20 jaar ervaring als makelaar
no nonsens
helder en duidelijk
24/7 bereikbaar
slechts één aanspreekpunt
zakelijk, maar met respect voor andermans emoties
en bovenal:
100% persoonlijke aandacht.
What we do
Diensten

Taxaties, Verkoop, Aankoop and Advies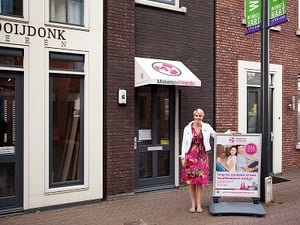 Reviews
Fijne persoonlijke makelaar, die dichtbij de wensen van de klant staat en op een moderne manier potentiële klanten probeert te benaderen
Error while loading the page. Please try again.