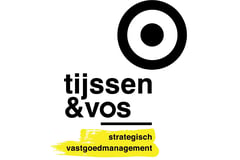 Tijssen & Vos B.V.
Strategisch Vastgoedmanagement
About us
Wij zoeken een koper of huurder voor al uw soorten vastgoed.
Door onze jarenlange ervaring en deskundigheid bepalen wij de waarde voor de verkoop en de verhuur. Samen met u bepalen we de verkoop- en marketingstrategie. Vervolgens verzorgen wij het bijbehorende promotiemateriaal, de aanmeldingen op internet, de bezichtigingen en de onderhandelingen. Uiteindelijk zal de verkoop en de verhuur van uw pand door ons contractueel worden afgewikkeld.
Voor al uw commercieel vastgoed is Tijssen & Vos beschikbaar, dus voor winkelpanden, bedrijfspanden, kantoorpanden en beleggingspanden.
Ons verzorgingsgebied is Groningen, Friesland en Drenthe, maar ook buiten deze provincies hebben wij ervaring en zijn wij bereid te adviseren en bemiddelen in de verkoop of verhuur van uw commercieel vastgoed.
Verkoopbemiddeling van commercieel vastgoed middels een veiling of veilingen zowel traditioneel als online veilingen behoren tot de mogelijkheden bij Tijssen & Vos.
Deskundig, pro-actief en transparant verzorgen wij op deze wijze de verkoop of verhuur van uw pand.
Als vastgoedeigenaar heeft u snel een objectie en solide taxatierapport nodig van uw vastgoedportefeuille in Groningen, stad of provincie. U zoekt daarvoor een ervaren vastgoedtaxateur, maar ook iemand die kan lezen en schrijven met alle taxatietools.
Tijssen & Vos taxaties onderscheidt zich als een zeer slagvaardig taxateursteam. Flexibel, deskundig en onafhankelijk. Desgewenst zorgen we binnen zeer korte termijn voor een onderbouwd taxatierapport van uw vastgoedportefeuille
What we do
Bedrijfsaanbod

Breed aanbod, van winkel tot bedrijfshal

Specialisme

Kantoren, bedrijfshallen en beleggingen

Diensten

Verkoop, aankoop, verhuur, aanhuur en taxaties
Hereplein 6,
9711 GA Groningen
Today closed, currently not available by phone
All contact details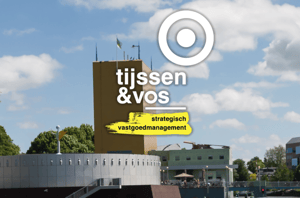 Transactions (past 12 months)
24
commercial properties sold or rented out
0
commercial properties purchased or rented
Sold and rented out
Contact
Visiting and mailing address
Hereplein 6
9711 GA Groningen
Opening hours
Monday

Mon

9:00 - 17:00

Tuesday

Tue

9:00 - 17:00

Wednesday

Wed

9:00 - 17:00

Thursday

Thu

9:00 - 17:00

Friday

Fri

9:00 - 17:00

Saturday

Sat

Closed

Sunday

Sun

Closed
Calling hours
Monday

Mon

9:00 - 17:00

Tuesday

Tue

9:00 - 17:00

Wednesday

Wed

9:00 - 17:00

Thursday

Thu

9:00 - 17:00

Friday

Fri

9:00 - 17:00

Saturday

Sat

Unavailable

Sunday

Sun

Unavailable