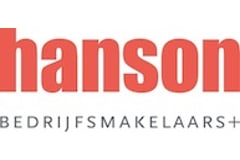 Hanson Bedrijfsmakelaars+
Kennis creëert kansen
About us
Hanson Bedrijfsmakelaars is al meer dan drie decennia de toonaangevende specialist in commercieel vastgoed. Door jarenlange ervaring als adviseur, makelaar en taxateur in de regio, kennen wij hier vrijwel ieder bedrijfspand van buiten en binnen. En zijn wij bij uitstek uw aanspreekpunt als het over lokale marktkennis gaat.
Wij weten wij als geen ander wie wat waar zoekt.
Wij richten ons voornamelijk op bestaande kantoor-, winkel- en bedrijfsruimtes, in en om de woonkernen van de gemeenten. Adviseren en bemiddelen in bedrijfshuisvesting voor landelijke MKB

Ook voor uw TAXATIES wij zijn volledig geaccrediteerd BRE MRICS VGME RM RT

Wij zijn al jaren vertrouwde en betrouwbare zaken- en gesprekspartners voor
Particuliere verhuurder/pandeigenaren
Investeerders
Financials
Vastgoedbeleggers
Ontwikkelaars
Gemeenten
Zorginstellingen
Accountants
Dit realiseren wij met een hecht team van vakbekwame en ervaren mensen.
What we do
Aanbod

Bedrijfsruimte, Kantoorruimte, Winkelruimte and nieuwbouw, bestaande bouw, bedrijfsonroerend goed

Lid van

VastgoedCert, NVM, NVM Business and TMI

Taxaties TMI

Taxaties van Bedrijfs onroerend goed

Doelgroepen

(ver)kopers, (ver)huurders, Bedrijven/Semi overheden, MKB-ondernemers, beleggers, investeerders and bedrijfsonroerend goed, produktierechten.
Zandvoortselaan 8 B,
2106 CN Heemstede
Today opened until 17:30, available by phone until 17:00
All contact details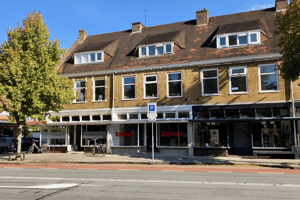 Transactions (past 12 months)
42
commercial properties sold or rented out
0
commercial properties purchased or rented
Sold and rented out
Contact
Visiting and mailing address
Zandvoortselaan 8 B
2106 CN Heemstede
Opening hours
Monday

Mon

9:00 - 17:30

Tuesday

Tue

9:00 - 17:30

Wednesday

Wed

9:00 - 17:30

Thursday

Thu

9:00 - 17:30

Friday

Fri

9:00 - 17:30

Saturday

Sat

Closed

Sunday

Sun

Closed
Calling hours
Monday

Mon

9:00 - 17:00

Tuesday

Tue

9:00 - 17:00

Wednesday

Wed

9:00 - 17:00

Thursday

Thu

9:00 - 17:00

Friday

Fri

9:00 - 17:00

Saturday

Sat

Unavailable

Sunday

Sun

Unavailable