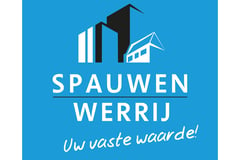 Spauwen | Werrij
Makelaars Taxateurs Consultants
About us
Spauwen | Werrij is een dynamische onderneming die actief is op alle vlakken van onroerend goed vanuit haar kantoor in Heerlen. Wij houden ons bezig met taxeren, bemiddeling en het beantwoorden van consultancy vraagstukken op het gebied van commercieel vastgoed. Op het gebied van aan –en verkoopbemiddeling van woningen zijn we eveneens graag uw aanspreekpunt.
Doordat wij lid zijn van NVM (Business), moderne taxatiemodellen (TMI) hanteren, geregistreerd zijn bij het NRVT o.a. gzv en werken volgens de hoogste standaarden en ethische normen (RICS) binnen de branche, mogen opdrachtgevers en relaties vertrouwen op de hoogt mogelijke kwaliteit qua dienstverlening.
Taxeren
Spauwen | Werrij verricht taxaties op het gebied van bestaand (commercieel) vastgoed, grondposities, (her)ontwikkelingsprojecten en vastgoedbeleggingen in alle vastgoedsectoren (woningportefeuilles, kantoren, winkels/winkelcentra, hotels, bedrijfsmatig/logistiek vastgoed, exploitatie gebonden).
Bemiddeling
Of het nu gaat om aan- of verkoop, huur of verhuur, leegstand of belegging van bedrijfsobjecten, kantoren, winkels of commercieel vastgoed van andere aard zoals horecaobjecten, alles draait in beginsel om het belang en doel van onze opdrachtgever, waarbij wij op basis van onze kennis en langdurige praktijkervaring u op correcte en faire wijze ter zijde staan.
Consultancy
Specifieke vastgoedvraagstukken vragen om een oplossing op maat. Hierbij kan het gaan om huisvestingsstrategie, maar ook om zaken als (her)ontwikkeling, sale and lease back of gebiedsontwikkeling. De kennis van Spauwen | Werrij reikt hierbij ver, doch raadpleging van aan ons gelieerde specialisten zorgt ervoor dat het doel van de opdrachtgever op een zo optimaal mogelijke wijze bereikt wordt.
Centraal staat de kwaliteit en gedrevenheid waarmee we te werk gaan en daarmee het optimale resultaat voor u realiseren.
What we do
diensten

Aankoop, verkoop, aanhuur en verhuur, taxaties (gecertificeerd BOG taxateur), consultancy and advies

Gecertificeerd

NRVT, RICS, RICS gecertificeerde onderneming, TMI and NVM

Specialisme

Bedrijfsmatig onroerend goed and Taxaties
Dr. Poelsstraat 34,
6411 HH Heerlen
Today opened until 18:00, available by phone until 18:00
All contact details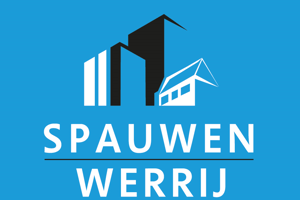 Transactions (past 12 months)
14
commercial properties sold or rented out
0
commercial properties purchased or rented
Sold and rented out
Contact
Visiting and mailing address
Dr. Poelsstraat 34
6411 HH Heerlen
Opening hours
Monday

Mon

8:00 - 18:00

Tuesday

Tue

8:00 - 18:00

Wednesday

Wed

8:00 - 18:00

Thursday

Thu

8:00 - 18:00

Friday

Fri

8:00 - 18:00

Saturday

Sat

Closed

Sunday

Sun

Closed
Calling hours
Monday

Mon

8:00 - 18:00

Tuesday

Tue

8:00 - 18:00

Wednesday

Wed

8:00 - 18:00

Thursday

Thu

8:00 - 18:00

Friday

Fri

8:00 - 18:00

Saturday

Sat

Unavailable

Sunday

Sun

Unavailable