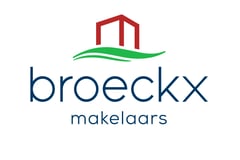 Broeckx bedrijfsmakelaars
In deze markt kunt u uw huisvesting verbeteren. Benieuwd hoe wij u helpen?
About us
Te weinig kennis van de markt en ook nog eens weinig tijd...
Herkenbaar en een goed moment om een specialist van Broeckx bedrijfsmakelaars in te schakelen.

De meeste ondernemers houden zich voornamelijk bezig met hun productie en de bedrijfsprocessen. Logisch natuurlijk! Daar moet het worden verdiend...

Gevolg is dat weinig ondernemers goed de tijd nemen om na te denken of de huidige huisvesting optimaal is en of deze huisvesting over een aantal jaar nog steeds past bij de ambities van de onderneming.

Hierin is zit juist de taak van de bedrijfsmakelaar om samen met deze ondernemer goed te inventariseren wat voor pand, op welke locatie het meest geschikt is. Tevens moet er rekening worden gehouden met een eventuele uitbreiding/groei of krimp van het bedrijfspand. Deze flexibiliteit kan te allen tijde van pas komen. Dit is onze absolute expertise en wij komen graag met u in contact om vrijblijvend een inventarisatie te maken van uw wensen. Daarna zullen wij u enige alternatieven voorleggen.

Zie onze site www.bedrijfsmakelaarhelmond.nl voor meer informatie omtrent onze unieke en onderscheidende manier van werken!
What we do
aanbod

Passende kantoorruimte, perfecte hal and of winkel op A-locatie?

Diensten

Verkoop, Verhuur, Taxaties and Consultancy

Lid van

NVM and Nederlandse Vereniging van Makelaars NVM

Gecertificeerd

VastgoedCert

website

Www.bedrijfsmakelaarhelmond.nl

Specialismen

Verhuur kleinschalige bedrijfsruimten, winkelbeleggingen and verhuur kantoorruimten.

Waarom?

Opvallen actief! and creatief, realistisch, duidelijk, professioneel

Kansen

Altijd op zoek.
Mierloseweg 3,
5707 AA Helmond
Today opened until 13:00, available by phone until 13:00
All contact details
Reviews
Realistische benadering, luistert naar de klant en is flexibel genoeg om een mix te maken tussen eigen inzichten en wensen / inzichten van de klant. N...
83
Rent
In the past 2 years, 2 clients wrote a review about this agent:
8.5

Knowledge of the local market

8

Expertise

8.5

Service and support

8

Price/quality
All reviews (

4

)
Transactions (past 12 months)
27
commercial properties sold or rented out
0
commercial properties purchased or rented
Sold and rented out
Contact
Visiting and mailing address
Mierloseweg 3
5707 AA Helmond
Opening hours
Monday

Mon

8:30 - 17:30

Tuesday

Tue

8:30 - 17:30

Wednesday

Wed

8:30 - 17:30

Thursday

Thu

8:30 - 17:30

Friday

Fri

8:30 - 17:30

Saturday

Sat

10:00 - 13:00

Sunday

Sun

Closed
Calling hours
Monday

Mon

9:00 - 17:00

Tuesday

Tue

9:00 - 17:00

Wednesday

Wed

9:00 - 17:00

Thursday

Thu

8:30 - 17:30

Friday

Fri

9:00 - 17:00

Saturday

Sat

10:00 - 13:00

Sunday

Sun

Unavailable
Error while loading the page. Please try again.