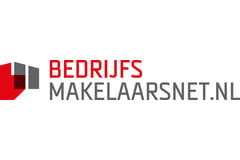 Bedrijfsmakelaarsnet
About us
Bedrijfsmakelaarsnet.nl is een online bedrijfsmakelaar in Nederland, aangesloten bij de vastgoedbranche NVM. Onze dienstverlening begint al vanaf € 580,- excl. btw, inclusief vermelding op funda in business en debedrijfsmakelaar.nl , waar uw pand op beide sites professioneel wordt gepresenteerd!
Bij bedrijfsmakelaarsnet.nl willen wij onze relaties ons netwerk en onze expertise aanbieden, op een heldere transparante wijze. Wij bieden u alle marketing instrumenten. Zo wordt het verhuren en / of verkopen van uw bedrijfspand een stuk gemakkelijker!
Met www.bedrijfsmakelaarsnet.nl verkoop / verhuur je de bedrijfsruimte eenvoudig in een door u zelf ontwikkelt verkoopplan. Het pand staat 12 maanden online.
Zaken waar specifieke kennis of vaardigheden voor nodig zijn, nemen we u uit handen. Tevens kunt u hierbij de hulp inschakelen van een makelaar, aangesloten bij debedrijfsmakelaar.nl, altijd direct en dichtbij u in de buurt met lokale en regionale kennis.
Het Basispakket bestaat uit een pakket diensten dat voldoende is om bedrijfsruimte makkelijk zelf te verkopen/verhuren. Desondanks kunnen wij voorstellen dat u behoefte heeft aan extra diensten of ondersteuning. Mocht u niet exact weten wat de huurprijs of verkoopwaarde van uw winkel- of kantoor- of bedrijfspand is moet zijn, dan kunt u contact met ons opnemen.
What we do
Lid van

Bedrijfspanden, Kantoorpanden, Winkelpanden, Bedrijfsonroerend goed, Nieuwbouw, Verkoop, Aankoop, Taxaties, Verhuur and advies

Gecertificeerd

VastgoedCert, NVM, NWWI and NRVT

Specialisme

Bedrijfsmatig onroerend goed, Taxaties, Verkoop, Aankoop and Verhuur
Hazenweg 2,
7556 BM Hengelo (OV)
Today opened until 17:00, available by phone until 17:00
All contact details
Contact
Visiting and mailing address
Hazenweg 2
7556 BM Hengelo (OV)
Opening hours
Monday

Mon

9:00 - 17:00

Tuesday

Tue

9:00 - 17:00

Wednesday

Wed

9:00 - 17:00

Thursday

Thu

9:00 - 17:00

Friday

Fri

9:00 - 17:00

Saturday

Sat

Closed

Sunday

Sun

Closed
Calling hours
Monday

Mon

9:00 - 17:00

Tuesday

Tue

9:00 - 17:00

Wednesday

Wed

9:00 - 17:00

Thursday

Thu

9:00 - 17:00

Friday

Fri

9:00 - 17:00

Saturday

Sat

Unavailable

Sunday

Sun

Unavailable