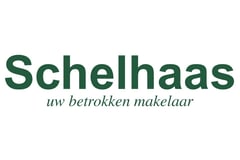 Schelhaas Makelaardij b.v.
Specialist op het gebied van agrarisch onroerend goed en landelijk wonen.
About us
Agrarisch Onroerend Goed
Productierechten, toeslagrechten, bestemmingsplannen, milieuvergunningen en fiscale voorschriften. De agrarische sector is door vele regels sterk aan verandering onderhevig. Het kopen of verkopen van een agrarisch bedrijf heeft dan ook nogal wat voeten in de aarde. Grote financiële belangen spelen hierbij een rol en daarnaast is het ook vaak een emotionele gebeurtenis.

Kortom, het kopen of verkopen van een agrarisch bedrijf vraagt om gedegen kennis van deze complexe materie. Met ruim 35 jaar ervaring als agrarisch makelaar heeft Schelhaas Makelaardij alle benodigde kennis in huis. Ieder onroerend goed is uniek en elke aan- en verkoop krijgt daarom bij ons een eigen aanpak, met de aandacht die het verdient.

Naast bemiddeling bij aan- en verkoop van agrarisch onroerend goed in Noord- en Oost-Nederland adviseren wij u ook bij:
taxaties
aan- en verkoop van productierechten
advies bij verkoop aan de gemeente of projectontwikkelaar
onteigeningszaken
pachtzaken
emigratiebegeleiding
juridisch en fiscaal advies
advies bij de Ruimte voor Ruimte regeling
Juridisch en Fiscaal advies
Agrariërs zijn gebonden aan veel regels. Daarnaast heeft u als agrariër bij vele transacties met de fiscus te maken. Bijvoorbeeld bij de aan- of verkoop van een agrarisch bedrijf, perceel grond of productierechten.

Om uw transacties zo soepel mogelijk te laten verlopen en fiscaal zo gunstig mogelijk af te wikkelen is het van belang dat u zich goed laat adviseren.

Regelgeving
Met ruim 40 jaar ervaring in de aan- en verkoop van agrarisch onroerend goed kennen wij de fiscale en juridische regels waar u als agrariër mee te maken krijgt. Voorkom dat u achteraf voor financiële verrassingen komt te staan en schakel ons tijdig in voor juridische of fiscale begeleiding.
What we do
Agrarisch onroerend goed

Taxaties, Onteigeningszaken, Aan-/Verkoop, Pacht

Agrarisch & landelijk vastgoed

Taxaties, Onteigeningszaken, Aan-/Verkoop, Pacht

Aanbod

Bedrijfsonroerend goed

Gecertificeerd

NVM, Vastgoedcert en NWWI

Gecertificeerd makelaar

REV
Griendtsveenweg 27,
7901 EB Hoogeveen
Today opened until 17:00, available by phone until 17:00
All contact details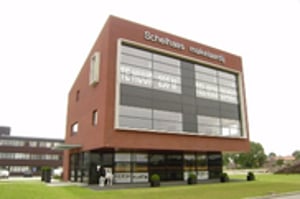 Transactions (past 12 months)
33
commercial properties sold
0
commercial properties purchased or rented
Sold commercial properties
Contact
Visiting address
Griendtsveenweg 27
7901 EB Hoogeveen
Mailing address
Postbus 2178
7900 BD Hoogeveen
Opening hours
Monday

Mon

8:30 - 17:00

Tuesday

Tue

8:30 - 17:00

Wednesday

Wed

8:30 - 17:00

Thursday

Thu

8:30 - 17:00

Friday

Fri

8:30 - 17:00

Saturday

Sat

Closed

Sunday

Sun

Closed
At this office, you can also make appointments for viewings outside these opening hours.
Calling hours
Monday

Mon

8:30 - 17:00

Tuesday

Tue

8:30 - 17:00

Wednesday

Wed

8:30 - 17:00

Thursday

Thu

8:30 - 17:00

Friday

Fri

8:30 - 17:00

Saturday

Sat

8:30 - 17:00

Sunday

Sun

Unavailable