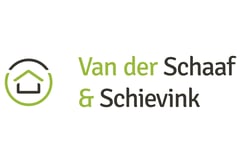 Van der Schaaf Schievink
Thuis in de regio
About us
Wie zijn wij?
Wij staan voor directe en persoonlijke dienstverlening. Dit betekent korte lijnen, geen wachttijden, snel een afspraak plannen en vervolgens een eerlijk advies opstellen.
Waarom wij?
Meer dan 20 jaar ervaring
Een begrip in de regio
Uniek totaalpakket
Persoonlijke en directe dienstverlening
Geen lange wachttijden
Een nuchtere en laagdrempelige werkwijze
Op zakelijk gebied zijn wij van alle markten thuis en kunt u bij ons terecht voor al uw vragen over bedrijfspanden, bedrijfsverzekeringen en/of bedrijfsfinancieringen. Als het nu gaat om de verkoop/aankoop/verhuur van een kantoorpand, bedrijfsloods of fabriekshal wij beschikken ook op het gebied van zakelijk onroerend goed over de nodige kennis en ervaring. Hier geldt ook het alles onder een dakprincipe omdat wij eveneens adviseren en bemiddelen in zakelijke verzekeringen en financieringen. De werkwijze is identiek dan bij een particulier echter vaak komt er bij een verzekeringspakket voor een bedrijf, MKB-er of ZZP-er iets meer bij kijken. Laat u eens vrijblijvend informeren naar de mogelijkheden voor u of uw bedrijf.
Voorstraat 14,
9291 CK Kollum
Today opened until 17:30, available by phone until 17:30
All contact details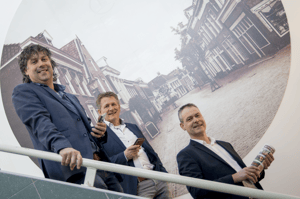 Contact
Visiting and mailing address
Voorstraat 14
9291 CK Kollum
Opening hours
Monday

Mon

9:00 - 17:30

Tuesday

Tue

9:00 - 17:30

Wednesday

Wed

9:00 - 17:30

Thursday

Thu

9:00 - 17:30

Friday

Fri

9:00 - 17:30

Saturday

Sat

By appointment

Sunday

Sun

Closed
At this office, you can also make appointments for viewings outside these opening hours.
Calling hours
Monday

Mon

9:00 - 17:30

Tuesday

Tue

9:00 - 17:30

Wednesday

Wed

9:00 - 17:30

Thursday

Thu

9:00 - 17:30

Friday

Fri

9:00 - 17:30

Saturday

Sat

Unavailable

Sunday

Sun

Unavailable