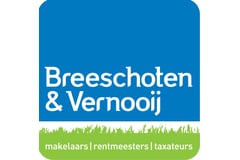 Breeschoten & Vernooij B.V.
Thuis in het buitengebied!
About us
Breeschoten & Vernooij rentmeesters en taxateurs.
Jaap Breeschoten en Kees Vernooij hebben ruime ervaring als taxateurs van allerlei onroerende zaken, zoals objecten in het buitengebied, bedrijfsmatig onroerend goed en woningen.
Sinds 2006 hebben zij de krachten gebundeld in de onderneming Breeschoten & Vernooij bv, centraal gevestigd in Odijk. Het kantoor is gespecialiseerd in advisering rondom grondzaken en onteigening. Tevens begeleidt het kantoor aan- en verkooptransacties voor overheden en particulieren. Het directe werkgebied strekt zich uit over de gehele provincie Utrecht en de westzijde van de provincie Gelderland.
Breeschoten & Vernooij kan zijn deskundigheid mede garanderen dankzij certificering door Vastgoedcert te Rotterdam. Daarnaast zijn wij aangesloten bij de Nederlandse Vereniging van Rentmeesters en NVM. Bovendien hebben wij een extensief netwerk van externe en onafhankelijke deskundigen, waaronder juristen, notarissen en bodemonderzoeksbureaus. Wél zo zeker!
What we do
Gecertifeerd

NVM, NWWI, BOG, Vastgoedcert

Diensten

Verkoop, aankoop en taxatie. and Verhuur
Zeisterweg 21,
3984 NH Odijk
Today closed, currently not available by phone
All contact details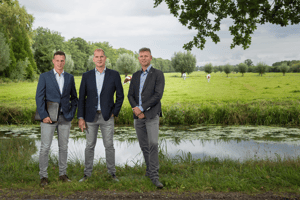 Contact
Visiting and mailing address
Zeisterweg 21
3984 NH Odijk
Opening hours
Monday

Mon

9:00 - 17:00

Tuesday

Tue

9:00 - 17:00

Wednesday

Wed

9:00 - 17:00

Thursday

Thu

9:00 - 17:00

Friday

Fri

9:00 - 17:00

Saturday

Sat

Closed

Sunday

Sun

Closed
At this office, you can also make appointments for viewings outside these opening hours.
Calling hours
Monday

Mon

9:00 - 17:00

Tuesday

Tue

9:00 - 17:00

Wednesday

Wed

9:00 - 17:00

Thursday

Thu

9:00 - 17:00

Friday

Fri

9:00 - 17:00

Saturday

Sat

Unavailable

Sunday

Sun

Unavailable