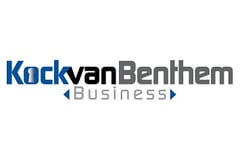 KockvanBenthem Business
De sleutel tot succes!
About us
Een goed bedrijfspand is mede bepalend voor het succes van uw onderneming. Het pand moet in alle opzichten passen bij de onderneming. We doelen dan op punten als aanzien en uitstraling, grootte van pand en perceel, indeling en logistiek, technische staat, geografische situering en infrastructuur, gewenste uitbreidingsmogelijkheden enz..

Al deze punten samen bepalen de mate waarin het bedrijfspand bijdraagt aan het succes van de onderneming. Dit bepaalt uiteindelijk de aan-, of verkoopwaarde van een pand. Maar ook de mogelijkheid tot huren of verhuren en de huurprijs die daarmee gepaard gaat.

De mate waarin een bedrijfspand kan bijdragen aan het succes van een onderneming is voor KockvanBenthem Business maatgevend. Of ze nu de makelaar voor de kopende of verkopende, hurende of verhurende partij is. KockvanBenthem Business heeft een ruime deskundigheid en veel expertise in aan- en verkoop van bedrijfspanden. Bovendien is helemaal op de hoogte van alle 'ins and outs' betreffende de juridische en overige voorwaarden die aan een aan- of verkoop verbonden zijn.
KockvanBenthem Business wil de sleutel zijn tot het succes van uw onderneming. Daarom is het sleutelgat uit het logo de essentie van het bedrijf.
KockvanBenthem Business is als geen ander in staat deze succesfactoren van een bedrijfspand inzichtelijk te maken. Ze is een betrouwbare partner en is lid van de Nederlandse Vereniging van Makelaars (NVM).

Activiteiten op de zakelijke markt:

Begeleiding aankoop en verkoop
Begeleiding van huur en verhuur
Taxaties
Hypotheken
Bedrijfs Onroerend Goed
Planontwikkeling en Planacquisitie
Vastgoedmanagement
What we do
website,Specialisme

Bedrijfsmatig onroerend goed,Bedrijfsmatig onroerend goed, Taxaties,Taxaties, Aankoop and Verhuur

Lid van

NVM, VastgoedCert, NWWI, NVM Business and TMI gecertificeerd

diensten

Taxaties, Verkoop, Aankoop, advies and Verhuur

Gecertificeerd

VastgoedCert, TMI and NVM
Bisschopstraat 18,
7571 CZ Oldenzaal
Today opened until 17:30, available by phone until 17:30
All contact details
Reviews
Correct bekwaam en zakelijk. Prettig in omgang. Creatief in bedenkingen van alternatieve oplossingen.
Rent
As soon as there is an average available, it will appear here. Until then, you can read reviews that are older than 24 months.
All reviews (

1

)
Transactions (past 12 months)
29
commercial properties sold or rented out
0
commercial properties purchased or rented
Sold and rented out
Contact
Visiting address
Bisschopstraat 18
7571 CZ Oldenzaal
Mailing address
Postbus 80
7570 AB Oldenzaal
Opening hours
Monday

Mon

8:30 - 17:30

Tuesday

Tue

8:30 - 17:30

Wednesday

Wed

8:30 - 17:30

Thursday

Thu

8:30 - 17:30

Friday

Fri

8:30 - 17:30

Saturday

Sat

By appointment

Sunday

Sun

Closed
At this office, you can also make appointments for viewings outside these opening hours.
Calling hours
Monday

Mon

9:00 - 17:30

Tuesday

Tue

9:00 - 17:30

Wednesday

Wed

9:00 - 17:30

Thursday

Thu

9:00 - 17:30

Friday

Fri

9:00 - 17:00

Saturday

Sat

Unavailable

Sunday

Sun

Unavailable
Error while loading the page. Please try again.