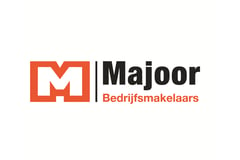 Majoor Makelaars
Taxaties, advisering, verkoop, verhuur en beheer
About us
WELKOM BIJ MAJOOR MAKELAARS!

U zoekt een makelaar die de standaard doorbreekt? Die maatwerk combineert met een klantgerichte aanpak? En bewezen resultaat heeft geboekt?

Majoor Makelaars is ruim 25 jaar actief in de regio Soest en Baarn. Als actieve makelaar in deze regio hebben we bewezen resultaten geboekt met onze klantgerichte aanpak. De wensen van onze klanten staan centraal en alles is mogelijk. Daarin ligt onze kracht.

Resultaatgericht, persoonlijk en klantgericht vormen de kernwoorden van onze dienstverlening. Kiest u voor ons, dan kiest u voor een dienstverlening met een duidelijke meerwaarde voor u. Met een hecht team van doorzetters op alle gebieden en ruime werkervaring zijn wij in staat om dat te realiseren wat voor u belangrijk is op woon- of werkgebied.

Met ons NVM-lidmaatschap bieden wij u extra voordeel en kwaliteit. Een optimale inzet, uitgebreide presentatie van uw bedrijfsobject, de professionele en herkenbare aanpak zijn de speerpunten van ons kantoor. Zeker op de huidige markt kan dat ene stapje extra net het verschil maken. Dat is juist wat u van ons kan verwachten!

Een succesvolle verkoop wordt bereikt met een goede voorbereiding. Daarom begint het verkooptraject met het verzamelen van benodigde gegevens en een vergelijkend onderzoek, met vervolgens een vrijblijvend gesprek met één van onze makelaars bij u thuis. Aan bod komen uw wensen en verwachtingen rond de verkoop en onze werkwijze. Een persoonlijk aanpak voor uw woning met een optimale verkoopstrategie.

Wat kost dat dan bij Majoor Makelaars ?
Deze vraag is even belangrijk als de vraag `Wat levert het u op ? '.

U wilt graag meer weten? Maak snel een vrijblijvende afspraak voor bijvoorbeeld een waardebepaling bij uw bedrijfsobject en wij lichten u graag onze werkwijze toe.
What we do
diensten

NVM Makelaar - RMT

Lid van NVM

Wonen / MKB, RT, NRVT, Aanbod and Diensten
Kerkstraat 83 A,
3764 CS Soest
Today opened until 17:30, available by phone until 17:30
All contact details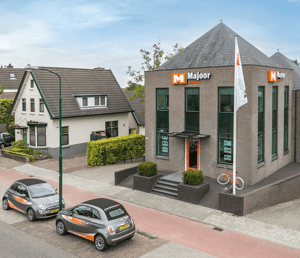 Reviews
Goede voorselectie van huurders, alleen contact met mij als dat noodzakelijk is, de rest regelt Majoor.
80
Rent
In the past 2 years, 2 clients wrote a review about this agent:
8.5

Knowledge of the local market

8.5

Expertise

7.5

Service and support

7.5

Price/quality
All reviews (

2

)
Sale
As soon as there is an average available, it will appear here. Until then, you can read reviews that are older than 24 months.
All reviews (

1

)
Transactions (past 12 months)
14
commercial properties sold or rented out
0
commercial properties purchased or rented
Sold and rented out
Contact
Visiting and mailing address
Kerkstraat 83 A
3764 CS Soest
Opening hours
Monday

Mon

9:00 - 17:30

Tuesday

Tue

9:00 - 17:30

Wednesday

Wed

9:00 - 17:30

Thursday

Thu

9:00 - 17:30

Friday

Fri

9:00 - 17:30

Saturday

Sat

Closed

Sunday

Sun

Closed
At this office, you can also make appointments for viewings outside these opening hours.
Calling hours
Monday

Mon

9:00 - 17:30

Tuesday

Tue

9:00 - 17:30

Wednesday

Wed

9:00 - 17:30

Thursday

Thu

9:00 - 17:30

Friday

Fri

9:00 - 17:30

Saturday

Sat

10:00 - 12:00

Sunday

Sun

Unavailable
Error while loading the page. Please try again.