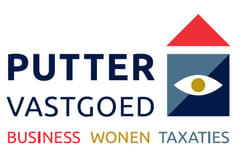 Putter Vastgoed B.V.
Een goed voooruitzicht
About us
Putter Vastgoed is de meest actieve bedrijfsmakelaar van Zeeuws-Vlaanderen. En daar zijn we maar wat trots op! Als ondernemer onder ondernemers snappen wij als geen ander de ambities die u heeft, maar ook de uitdagingen waar u tegenaan loopt. U heeft genoeg te doen dus ontzorgen wij u graag als het gaat om uw bedrijfspand en-locatie. En omdat we beiden de taal van de ondernemer spreken maakt dit de het communiceren wel zo makkelijk.
Voor u de sleutel in het slot kunt steken van uw nieuwe bedrijfsgebouw zijn er heel wat stappen te zetten. Of het nu gaat om aankoop- verkoop of taxatie, wij helpen u graag tijdens dit traject. Wij bieden u deskundigheid, ervaring en vooral betrokkenheid zoals u die van een regionale specialist mag verwachten. Wilt u eens kennismaken met de BOG-specialist van Zeeuws-Vlaanderen? Onder het genot van een kop koffie vertellen wij u graag wat we voor u kunnen betekenen. En dat verplicht u uiteraard tot niets.
What we do
specialisme

Bedrijfsonroerend goed, Taxaties, Aankoop, Verkoop and Verhuur
Mr. F.J. Haarmanweg 59,
4538 AN Terneuzen
Today opened until 17:00, available by phone until 17:00
All contact details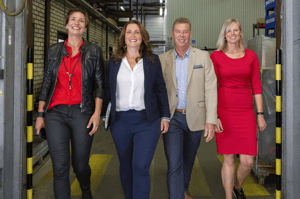 Transactions (past 12 months)
4
commercial properties sold or rented out
0
commercial properties purchased or rented
Sold and rented out
Contact
Visiting and mailing address
Mr. F.J. Haarmanweg 59
4538 AN Terneuzen
Opening hours
Monday

Mon

8:30 - 12:30

, 13:00 - 17:00

Tuesday

Tue

8:30 - 12:30

, 13:00 - 17:00

Wednesday

Wed

8:30 - 12:30

, 13:00 - 17:00

Thursday

Thu

8:30 - 12:30

, 13:00 - 17:00

Friday

Fri

8:30 - 12:30

, 13:00 - 17:00

Saturday

Sat

Closed

Sunday

Sun

Closed
At this office, you can also make appointments for viewings outside these opening hours.
Calling hours
Monday

Mon

9:00 - 12:30 , 13:00 - 17:00

Tuesday

Tue

9:00 - 12:30 , 13:00 - 17:00

Wednesday

Wed

9:00 - 12:30 , 13:00 - 17:00

Thursday

Thu

9:00 - 12:30 , 13:00 - 17:00

Friday

Fri

9:00 - 12:30 , 13:00 - 17:00

Saturday

Sat

Unavailable

Sunday

Sun

Unavailable