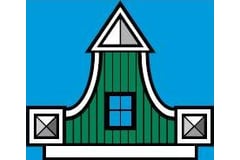 Bos Makelaars o.g. B.V.
Bos Makelaars al meer dan 50 jaar uw NVM makelaar in de Zaanstreek en Amsterdam
About us
Voor persoonlijk en onafhankelijk advies:
Bij zaken die wij behartigen, staan doorgaans grote belangen op het spel. Het feit dat wij doorgewinterde NVM-makelaars en meesters in de rechten zijn, geeft iedereen de zekerheid dat wij ons werk zorgvuldig en betrouwbaar doen. Onze goede naam in de Zaanstreek en Amsterdam is in vele jaren opgebouwd.
Kopen/verkopen of huren/verhuren van onroerende zaken:
U bent toe aan een nieuw bedrijfspand. Het kopen, verkopen, huren of verhuren van een bedrijfsobject, is meer dan alleen gebruik maken van Funda in business. Het vereist deskundige hulp op maat, waardoor u feilloos door het traject gaat. Juist daarom doet u een beroep op Bos Makelaars. Ons deskundige team helpt u bij het verkopen of verhuren van uw bedrijfspand en het vinden van een nieuw bedrijfspand. Ook in deze moeilijke tijd is onze methode effectief en gecombineerd met persoonlijke aandacht bereiken wij het voor u gewenste resultaat.
Taxaties:
Deze vraag komt bijvoorbeeld aan de orde als u het bedrijfspand wilt financieren, kopen of verkopen. Een makelaar kan antwoord geven op de vraag wat een bedrijfsobject waard is door een taxatie uit te voeren. Zijn bevindingen geeft hij weer in een taxatierapport. Hij let daarbij op verschillende aspecten, zoals: de inhoud en oppervlakte, de constructie en kwaliteit van de gebruikte materialen en de verplichtingen en rechten die op het perceel rusten.
Bos Makelaar onderscheidt zich van andere makelaars in de regio op een aantal punten, waaronder:
Persoonlijke aandacht
Een groot netwerk
Ruim 50 jaar ervaring
Ook in het buitenland actief
Een gevarieerd aanbod
Meesters in de rechten

What we do
Aanbod

Bedrijfspanden, Kantoorpanden, Winkelpanden and Bedrijfsonroerend goed

Gecertificeerd

NVM and VastgoedCert

Dienstverlening

Deskundig, Onafhankelijk and Ervaren

Website

Www.bosmakelaars.nl

Diensten

Verkoop, Aankoop, Verhuur and Advies

Plaatsen

Zaanstad, Zaanstreek, Amsterdam, Wormerveer
Zaanweg 7,
1521 DH Wormerveer
Today opened until 17:30, available by phone until 17:30
All contact details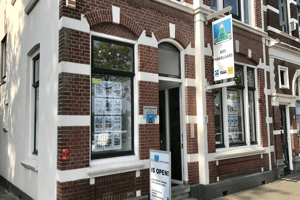 Reviews
Plezierig contact; deskundige adviezen en steeds correct de afspraken nagekomen. En dankzij het uitgebreide netwerk een nieuwe huurder.
Error while loading the page. Please try again.