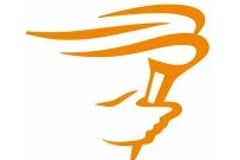 Molenbeek Makelaars Woudenberg
"Wonen, werken en leven"
About us
Meetbaar meer resultaat, dat mag u verwachten van Molenbeek Makelaars in Woudenberg. Als regionaal actief makelaarskantoor zijn wij u van dienst bij de verkoop van uw particuliere woning, verhuur en verkoopbegeleiding van nieuwbouwplannen. Onze vestiging in Woudenberg is gericht op de woningmarkt van Woudenberg, Scherpenzeel, Maarn, Maarsbergen en Leusden. Molenbeek heeft ook vestigingen in Utrecht (met name zakelijk onroerend goed) en Zeist.
Molenbeek Makelaars staat voor een persoonlijke aanpak, hoge deskundigheid, professionele processen en een betrokkenheid die veel verder gaat dan goede bereikbaarheid. Onze makelaars gáán voor u en uw woning. Als makelaarsgroep beschikken we bovendien over een zeer groot regionaal kopersnetwerk. Dat geeft u als verkopende partij direct een voorsprong. Dankzij onze aansluiting bij Dynamis, heeft u toegang tot gedetailleerde marktinformatie en de gebundelde kennis van een landelijke makelaarsgroep.
Afspraak maken voor een gratis waardepaling van uw woning of vrijblijvend overleggen over de verkoop van uw woning? Bel 033-286 4411 of mail naar woudenberg@molenbeek.nl.
What we do
Website

Bedrijfspanden, Kantoorpanden and Winkelpanden

Certificering

NWWI, VastgoedCert en NVM Makelaars

Onderscheidend

Professionel, Persoonlijk en Uniek

Doelgroepen

Ondernemers, overheden, Particulieren en Beleggers
De Nieuwe Poort 20,
3931 JK Woudenberg
Today closed, currently not available by phone
All contact details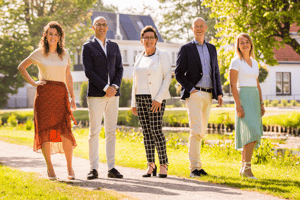 Transactions (past 12 months)
7
commercial properties sold or rented out
0
commercial properties purchased or rented
Sold and rented out
Contact
Visiting and mailing address
De Nieuwe Poort 20
3931 JK Woudenberg
Opening hours
Monday

Mon

8:30 - 17:30

Tuesday

Tue

8:30 - 17:30

Wednesday

Wed

8:30 - 17:30

Thursday

Thu

8:30 - 17:30

Friday

Fri

8:30 - 17:30

Saturday

Sat

Closed

Sunday

Sun

Closed
Calling hours
Monday

Mon

8:30 - 17:30

Tuesday

Tue

8:30 - 17:30

Wednesday

Wed

8:30 - 17:30

Thursday

Thu

8:30 - 17:30

Friday

Fri

8:30 - 17:30

Saturday

Sat

Unavailable

Sunday

Sun

Unavailable