Omschrijving
Plus Ultra Amsterdam is the first development of the Amsterdam Medical Business Centre, which is part of the Amsterdam Life Sciences District, a rapidly growing district which integrates medical professionals, students and residentials with ease.

Key points Plus Ultra Amsterdam:

- High quality newly build 7,368 sqm office and laboratorial space located next to the Amsterdam University Medical Centre. Delivered Q2 / Q3 2023.

- Excellent accessibility by car and public transport. Plus Ultra Amsterdam is located next to the ringroad of Amsterdam (A9 and the A2). Station Holendrecht is located at 12 minutes walking distance. Schiphol Airport can be reached within 17 minutes by car.

- Plus Ultra Amsterdam facilitates different ecosystem services such as an online platform, network community events, shared lab facilities and meeting facilities.

- Plus Ultra Amsterdam is prepared for at least 3,000 sqm laboratorial space. The lay out of the floors are flexible and can be delivered in different standards.

- This green campus environment is an excellent location for life sciences and health companies.

- Highly sustainable development with a BREEAM Outstanding certificate and energy positive building.

Location
Plus Ultra Amsterdam will be located at the Meibergdreef in Amsterdam Southeast, directly next to the Amsterdam UMC. This location is considered the heart of the Amsterdam Life Sciences District.

Within the Amsterdam Life Science District, 25 organizations are currently devoted to the Life Sciences, including 15,000 employees and 4,900 medical students. On an annual basis 15 start-ups are established and 410 research students obtain their PhD degree. The number of life sciences & health companies and institutions still grows rapidly.

Accessibility
Plus Ultra is located next to the ringroad (A10) of Amsterdam. This ringrond leads to the A2 and the A9 from where Leiden, Utrecht, Rotterdam and Schiphol Airport can be easily accessed.

Plus Ultra is easily accessible by public transport. Metrostation Holendrecht is at 12 minutes walkingdistance. From there, several train, metro and bus lines offer a direct connection to Amsterdam Central Station, Schiphol Airport and Utrecht Central Station.

Availability
The total availability of this building is approximately 7,368 sqm LFA office/lab space, divided as follows:

Ground floor 970 sqm lfa
1st floor 956 sqm lfa
2nd floor 1,088 sqm lfa
3rd floor 1,087 sqm lfa
4th floor 1,088 sqm lfa
5th floor 1,087 sqm lfa
6th floor 1,091 sqm lfa
Total 7,368 sqm lfa

Parking
In the underlying parking garage 31 parking spaces will be realized. To facilitate accessibility by bike and scooter, an indoor parking facility at ground level is envisaged. The garage holds 96 bicycles and 21 scooter parking places, showers and facilities for loading/ unloading and the building installations.

Delivery level
The leased space will be delivered with a high-end core and shell condition, including amongst others:

- Restaurant & coffee corner;
- Manned reception;
- Climate ceiling;
- LED lighting;
- All floors are designed to be able to contain laboratory
floors and can be converted into office floors;
- Spacious floor fields, free from columns;
- Field depths from 7,20 to 9 meters;
- Build in installation strips;
- Sanitary groups per floor;
- Connection for a pantry on each floor;
- 6 elevators;
- Flexible ways of lay out & delivery level;
- Due to the height and the quality of the ventilation system all type of lab spaces are possible to create.

To further develop the fit-out and interior design, Kadans Science Partner is open and willing to consult this together with you, the future tenant. Together we will decide what is needed to optimally set up your office and laboratories for your needs. Kadans Science Partner can realize the fit-out parallel to the shell construction, in such manner that the entire building and your space is ready for use at delivery.

Sustainability
Plus Ultra Amsterdam has a very high standards of sustainability, including among others:
- BREEAM Outstanding certificate;
- Heating pumps combined with thermal energy storage systems. The building is not connected to gas;
- Water retention roof;
- An A class air system for a highly comfortable indoor climate (comfort class A);
- Solar panels integrated in the façade.

Amsterdam Medical Science Park
More and more organizations want to become part of the health community around Amsterdam UMC. This leads to a rising need for laboratory and office space. With the realisation of Plus Ultra Amsterdam, the Kadans Science Partner offers companies and institutes the opportunity to establish themselves within the A-UMC ecosystem and to accommodate their growth.

The Medical Business Park (MBP) is a medical orientated knowledge hub at the south side of A-UMC. The park offers space for 100,000 sqm of laboratory- office buildings. The Medical Business Park lives up to its name because of the park-like areas in between the buildings. This green campus environment is an excellent location for life sciences and health companies because of the highly specialised medical knowledge and research facilities of the Amsterdam University Medical Centre as part of the Life Sciences District.

Plus Ultra Amsterdam will be one of the first developments at the park. The development of Plus Ultra Amsterdam fits perfectly within the focus of A-UMC, and provides accommodation for spin off companies located in the vicinity and companies that want to be part of the ecosystem of the A-UMC.

Kadans Science Partner
Kadans has many years of experience in creating tailor-made accommodation for companies and institutions in the knowledge-intensive sector. Kadans Science Partner is already active at twelve science parks in the Netherlands and abroad and plays an essential role in the innovative ecosystem at science parks.

Rent
Upon request.

Lease term
5 years with a 5 years renewal period. A flexible lease term is discussable as well.

Commencement date
Q2 / Q3 2023

VAT
All amounts exclude service costs and Value Added Tax (VAT).

Lease agreement
Lease of Office Accommodation and other Commercial Accommodation established by the Real Estate Council (ROZ) 2015.
Kenmerken
Overdracht
Huurprijs

Huurprijs op aanvraag

Servicekosten

Geen servicekosten bekend

Aangeboden sinds

6+ maanden

Status

Beschikbaar

Aanvaarding

Per direct beschikbaar
Bouw
Hoofdfunctie

Kantoor

Soort bouw

Bestaande bouw

Bouwjaar

Momenteel in aanbouw
Oppervlakten
Oppervlakte

7.368 m² (in units vanaf 956 m²)
Indeling
Aantal bouwlagen

7 bouwlagen

Voorzieningen

Airconditioning, topkoeling, mechanische ventilatie, liften, kabelgoten, toilet, pantry en verwarming
Energie
Energielabel

Niet verplicht
Omgeving
Ligging

Bedrijventerrein

Bereikbaarheid

Bushalte op minder dan 500 m, busknooppunt op minder dan 500 m, metrohalte op 1500 m tot 2000 m, metroknooppunt op 1500 m tot 2000 m, NS Intercitystation op 1500 m tot 2000 m, NS station op 1500 m tot 2000 m, snelwegafrit op minder dan 500 m, Tramhalte op 1500 m tot 2000 m en tramknooppunt op 1500 m tot 2000 m
Parkeergelegenheid
Parkeerplaatsen

31 overdekte parkeerplaatsen

Parkeerkosten

Vanaf € 0,- per parkeerplaats per jaar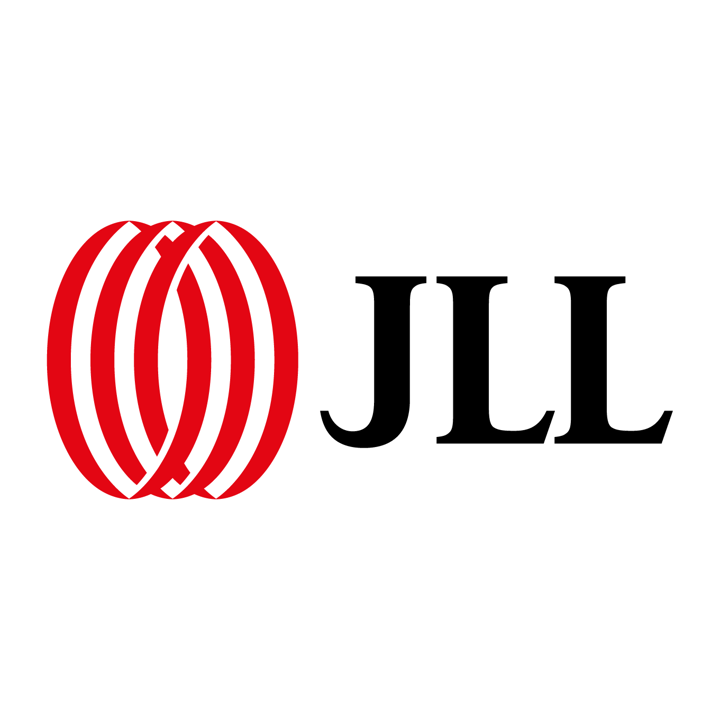 Vandaag bereikbaar vanaf 9:00
Kaart
Kadastrale grens
Bebouwing
Reistijd
Krijg inzicht in de bereikbaarheid van dit object vanuit bijvoorbeeld een openbaar vervoer station of vanuit een adres.